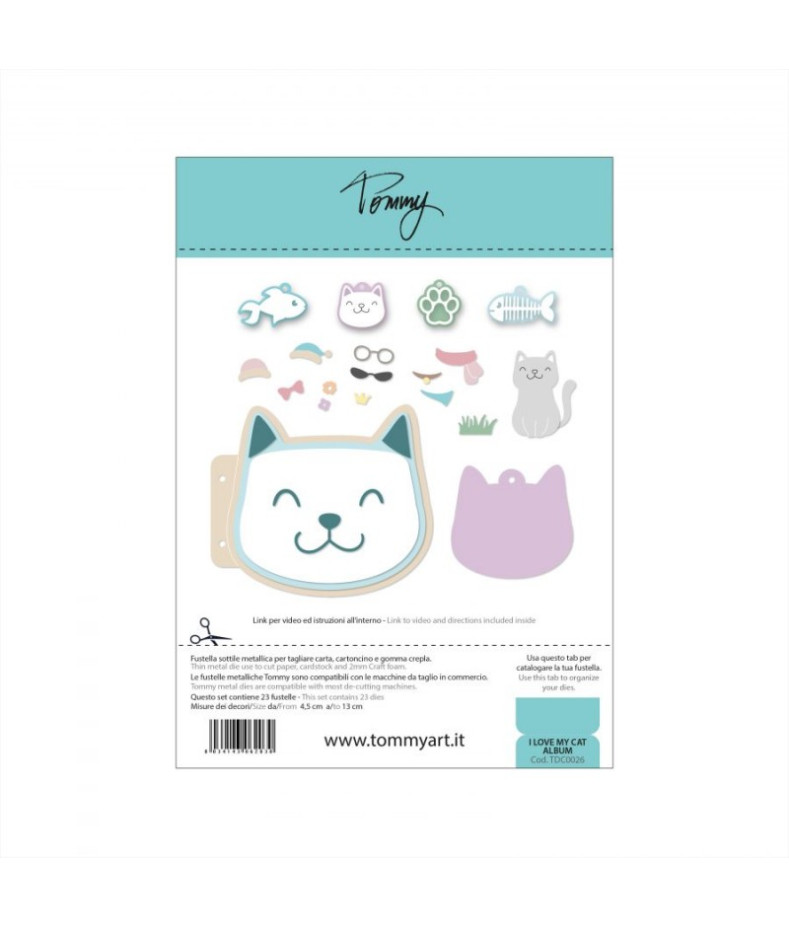  
Tommy fustella – I love my cat ALBUM
Scrivi la tua recensione

Pagamento Protetto con Crittografia SSL!

Spedizione rapida in 24h dal pagamento!
Fustella sottile metallica per tagliare carta, cartoncino, e gomma Eva.  Le fustelle metalliche Tommy sono compatibili con le macchine da taglio in commercio.
Thin metal dies use to cut paper, cardstock and 2mm craft foam. Tommy metal dies are compatible with most de-cutting machines.
Le fustelle sono accompagnate da un foglio metallico (15 cm x 21cm) che sarà utile per riporle comodamente. Il formato del foglio metallico è perfetto da inserire nei raccoglitori della linea Tommy. Il piccolo tab nel cartoncino di presentazione potrà essere utilizzato per catalogare la fustella.
Questo set contiene 23 fustelle – Misure dei decori 6 cm x h 5 cm
Il QR code presente sul retro del cartoncino può essere utilizzato per vedere un piccolo video con le istruzioni di montaggio.